Focus Area: Key Foundations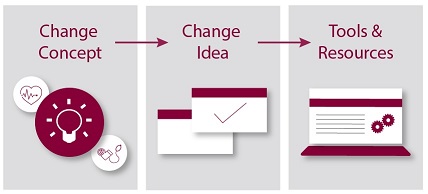 Key foundations are ways to establish practice foundations for effective hypertension (HTN) control efforts and is likely the best place on which to focus initial quality improvement efforts. These include identifying a champion to provide leadership on focused quality improvement efforts and making HTN a practice priority.
Note: Change concepts are general notions that are useful in the development of more specific ideas for changes that lead to improvement. Change ideas are actionable ideas for changing a process. Each change idea lists evidence- or practice-based tools and resources that can be adapted or adopted in a health care setting to improve HTN control.
Key Foundations: Change Concepts
Page last reviewed:
October 25, 2019