Focus Area: Individual Patient Supports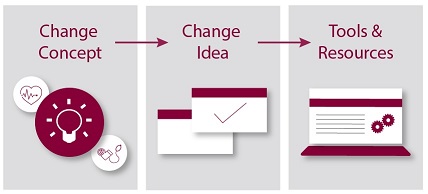 Individual patient supports are ways that practices can leverage all care steps to better manage hypertension (HTN) for individual patients. These supports span the patient care spectrum, including pre-visit patient outreach, check-in opportunities, interactions during the visit, checkout, and after-visit reinforcement.
Note: Change concepts are general notions that are useful in the development of more specific ideas for changes that lead to improvement. Change ideas are actionable ideas for changing a process. Each change idea lists evidence- or practice-based tools and resources that can be adapted or adopted in a health care setting to improve HTN control.
Individual Patient Supports: Change Concepts
Page last reviewed:
October 25, 2019