Partner Testimonials
Million Hearts® partners are working hard to prevent 1 million heart attacks and strokes within the next 5 years.
Get inspired by these Million Hearts® partners and learn about their important work to prevent heart attacks and strokes.
Are you already a Million Hearts® partner? Share a testimonial about what inspires you to partner with Million Hearts® by emailing millionhearts@cdc.gov.
American Hospital Association
Eisenhower Health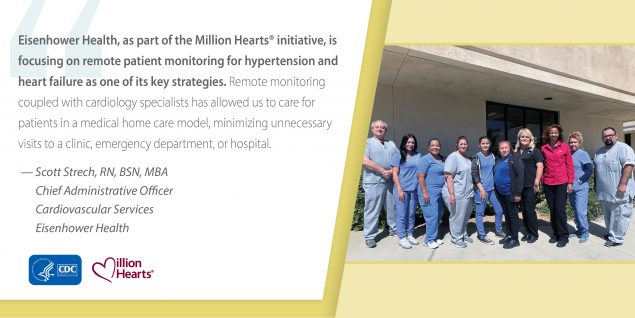 Health Resources and Services Administration (HRSA)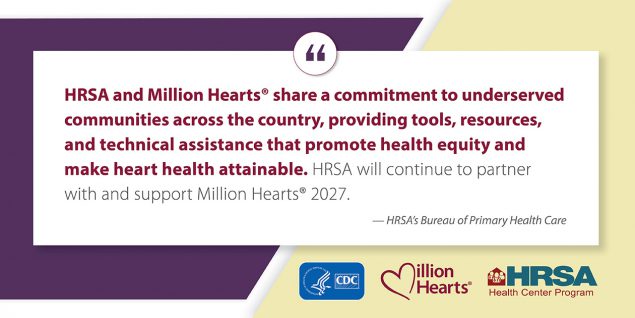 National Association of Chronic Disease Directors (NACDD)
National Association of Community Health Centers (NACHC)
The Ohio State University
Read more about why the Ohio State University and Wexner Medical Center was recognized as a Million Hearts® Health System.
Preventative Cardiovascular Nurses Association (PCNA)
Quality Insights