Tools
Use these tools to enhance your heart disease and stroke prevention and treatment efforts and support Million Hearts® goals in your everyday work.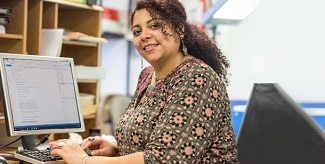 Municipalities Tool Kit
Learn about strategies that local and state health departments can apply to their communities to help prevent cardiovascular disease.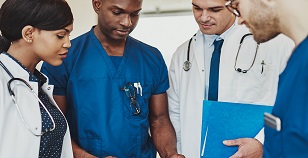 Health IT
Access health IT-related tools, strategies, and resources focused on cardiovascular disease.
Provider Tools
Click on the categories below to expand the list of tools.
Hypertension Treatment Protocols
Use standardized treatment protocols to improve hypertension care delivery and patients' blood pressure control. Explore featured protocols or create your own.
Million Hearts® Action Guides
Three guides for clinicians offer evidence-based strategies for improving hypertension control. Each guide offers action steps and features proven tactics to help more Americans make blood pressure control their goal.
Patient Visit Checklist: Supporting Your Patients with High Blood Pressure
Effective provider-patient communication improves health outcomes and saves time. Use this checklist with sample questions to communicate better with your patients during every visit.
Download the checklist [PDF – 107 KB]
Improving Medication Adherence Among Patients with Hypertension
Medication adherence is critical to successful hypertension control for most patients.
Download the fact sheet [PDF – 292 KB]
Pocket Blood Pressure Discussion Tool
Quick tips and conversation starters—in a convenient pocket size—helps you maximize time spent with patients on the topic of blood pressure.
Download the tool [PDF – 412 KB]
Video: Self-Measured Blood Pressure Monitoring to Control Hypertension
This Medscape video highlights ways health care providers can help patients manage hypertension. (To view the video, you may have to register with Medscape.)
Medicines to Help You: High Blood Pressure
This booklet from the Food and Drug Administration's Office on Women's Health lists every medicine approved to treat high blood pressure, along with side effects, warnings, and other information. The booklet is designed to initiate conversations between providers and patients.
Download the booklet [PDF – 537 KB]
Know Stroke. Know the Signs. Act in Time.
Ataque cerebral: conozca los síntomas y actúe a tiempo
This boxed toolkit available in English and Spanish has everything you need to educate your patients about the signs of stroke and the importance of calling 911 right away.
Community Health Online Resource Center
This online resource provides tools to support environmental changes that make healthy living easier, including webinars, model policies, toolkits, databases, fact sheets, and more.
Estimated Hypertension Prevalence, Treatment, and Control Among U.S. Adults
Developed by CDC's Division for Heart Disease and Stroke Prevention, data highlights and a logic model describe the number of and types of treatments for adults age 18 years and older in the United States who have hypertension. This data applies criteria from the 2017 ACC/AHA guideline to NHANES 2013 to 2016 data.
Tools for Your Patients
Visit Learn & Prevent to find more easy-to-understand information about heart disease and stroke that you can share with your patients.