Million Hearts®
Million Hearts® 2027 Priorities
Million Hearts® is a national initiative to prevent 1 million heart attacks and strokes within 5 years. It focuses on implementing a small set of evidence-based priorities and targets that can improve cardiovascular health for all. Learn more about the initiative and explore the priority areas below to get resources to help you take action.
Call for Applications!
Become a Hypertension Control Champion! Contribute to the Million Hearts® initiative by entering the Hypertension Control Challenge through September 7, 2022.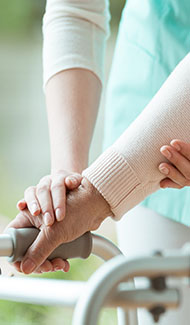 Join the Cardiac Rehabilitation Collaborative
The Million Hearts® Cardiac Rehabilitation Collaborative is an open forum of multi-disciplinary professionals taking action to help at least 70% of eligible patients participate in cardiac rehabilitation.
Page last reviewed:
August 3, 2022