Million Hearts® Partners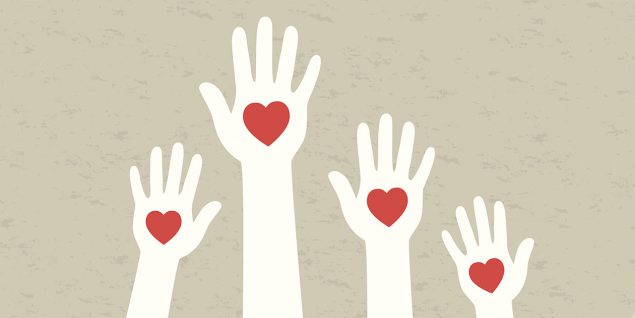 The only way we—as a nation—will meet the Million Hearts® goal of preventing 1 million heart attacks and strokes is through the collective and focused action of a diverse range of partners.
Together, health care and public health professionals can collaborate with Million Hearts® to make this goal a reality.
Become a Million Hearts® partner by
Aligning your actions with the Million Hearts® priorities.
Spreading the word about key Million Hearts® strategies.
Implementing Million Hearts® evidence-based strategies.
Enlisting others in the work of the initiative.
Take Action
Follow Million Hearts® on LinkedIn, Facebook, and Twitter to amplify key messages, access and share tools and resources, and connect with Million Hearts® partners.
Promote Million Hearts® priorities and strategies by sharing and presenting these slides

[PPT – 2 MB]

.
Share a testimonial about what inspires you to be a Million Hearts® partner by emailing millionhearts@cdc.gov.
Sign up for the Million Hearts® eUpdate. This bi-monthly newsletter features news, tools, and science you can use.
Syndicate Million Hearts® content on your website. Put the Million Hearts® microsite to work for you by syndicating our quality collection of tools and quality improvement resources.
Implement evidence-based strategies to prevent heart attacks and strokes by using the protocols, change packages, action guides, and resources relevant to help you meet the Million Hearts® targets and priorities.
Register to attend a Million Hearts® Learning Lab, a clinical training series that offers continuing medical education credits.
Find and share materials for patients and individuals from these Million Hearts® and CDC Foundation campaigns and announcements:

"Heart-Healthy Steps" This campaign encourages adults, particularly those age 55 and older, to take charge of their heart health with small steps—like working with health care professionals, getting active, and eating healthy.
"Live to the Beat." This campaign focuses on empowering Black adults to pursue heart-healthy lifestyles on their own terms—to find what works best individually and consistently— as they live to their own beat.
COVID-19 Heart Health Messages. These resources spotlight the importance of heart health during the COVID-19 pandemic by encouraging people to keep up with their regular heart health appointments and to seek emergency treatment when needed.