Protocols
Find standardized, evidence-based protocols for use in your practice. When embedded in electronic health records, treatment protocols can serve as clinical decision support at the point of care so no opportunities are missed to achieve control.
Cholesterol Management Protocols
High low-density lipoprotein (LDL) cholesterol is a major risk factor for heart attack, stroke, and atherosclerotic cardiovascular disease (ASCVD). The use of evidence-based protocols is one strategy to manage and lower cholesterol levels among patients with established ASCVD and patients at risk for heart attack, stroke, or ASCVD.
Create Your Own Protocol
In 2018, the American College of Cardiology (ACC) and the American Heart Association (AHA) released new clinical guidelines on the treatment of blood cholesterol to reduce ASCVD risk in adults. You can create your own cholesterol management protocol using the flow diagram from the guidelines. Or you can adapt one of the featured evidence-based protocols below.
The guidelines from the ACC and AHA recommend statin use among four major patient management groups:
Individuals with clinical ASCVD
Individuals with primary elevations of LDL-C ≥190 mg/dL
Individuals aged 40 to 75 who have diabetes with LDL-C of 70 to 189 mg/dL and without clinical ASCVD
Individuals without clinical ASCVD or diabetes with LDL-C of 70 to 189 mg/dL and estimated 10-year ASCVD risk ≥7.5%
Companion Provider Tool
The ASCVD Risk Estimator calculates the estimated 10-year and lifetime ASCVD risk among patients without ASCVD. By entering basic demographic characteristics and medical information, you can use the calculator to determine your patient's estimated risk for ASCVD. The ASCVD risk estimates can also be used to facilitate a discussion between you and your patients about how to reduce risk for ASCVD.
Featured Evidence-Based Protocols*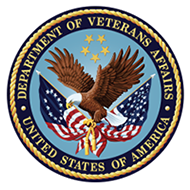 Veterans Affairs (VA)/ Department of Defense (DoD)
This algorithm for management of dyslipidemia addresses treatment and management strategies for managing overall cardiovascular disease risk among patients with dyslipidemia. It is designed to assist primary care providers in managing lipids among patients at risk for cardiovascular disease.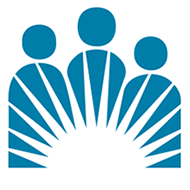 Kaiser Permanente
The Kaiser Permanente National Dyslipidemia Management Clinician Guide was developed to assist primary care physicians and other clinicians in the outpatient management of cholesterol for primary and secondary prevention of ASCVD.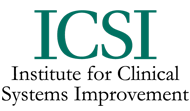 Institute for Clinical Systems Improvement
The Lipid Management in Adults algorithm describes the treatment of adults age 20 and older who are dyslipidemic. Clinical highlights of this protocol include initiating a statin with patients who have established ASCVD, establishing lipid goals based on risk level, instructing patients on healthy lifestyle and adjunctive measures, and reinforcing patient adherence with recommended therapy during scheduled follow-up.

---
Tobacco Cessation Protocols
No level of smoking or tobacco use is safe. Tobacco addiction is a chronic condition, often requiring multiple quit attempts for a tobacco user to become tobacco free. There are effective, evidence-based, brief clinical interventions available to help patients who smoke. Tobacco cessation protocols can be integrated into the tobacco use identification and intervention clinical workflow.
Create Your Own Protocol
Create your own tobacco cessation protocol using our template and implementation guidance document, which includes insights from stakeholders in the tobacco cessation community.
Tools and Resources
Learn More
---
Hypertension Treatment Protocols
Use standardized treatment protocols to improve blood pressure control by clarifying titration intervals revealing new treatment options and expanding the types of staff that can assist in timely follow-up with patients.
Create Your Own Protocol
Create your own hypertension treatment protocol using our template, guidance document, interactive guide and insights from established stakeholder in the heart disease and stroke prevention and treatment community.
Learn More
*About Featured Protocols
The featured protocols are examples of a wide variety of available evidence-based protocols that practices and health care systems may consider for adoption and use. Linking to non-federal sites does not constitute an endorsement by the Department of Health and Human Services, the Centers for Disease Control and Prevention, or any of their employees of the sponsors or the information or products presented on the sites. Links to non-federal sites containing protocols serve only as a source of guidance. Health care professionals should always consider the individual clinical circumstances of each person. Links to the protocols are not intended to be a substitute for professional medical advice; individuals should seek advice from their health care professionals.