Spotlight: The Ohio State University and Wexner Medical Center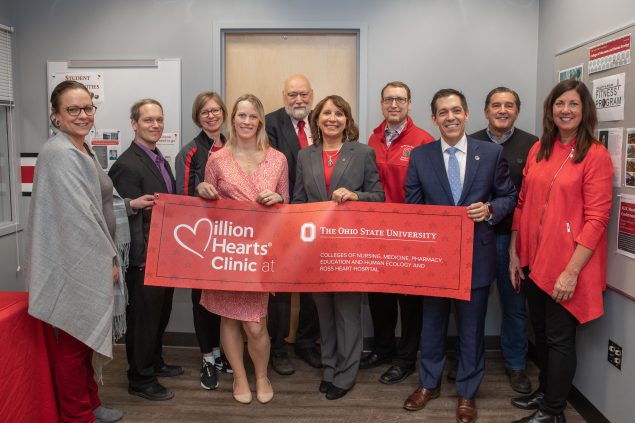 The Centers for Disease Control and Prevention (CDC) is happy to recognize The Ohio State University and Wexner Medical Center (Ohio State), located in Columbus, Ohio, as a Million Hearts® Health System.
Ohio State employs more than 49,000 people and has approximately 68,000 students in attendance. The Ohio State University and Wexner Medical Center manages more than 1.81 million outpatient visits each year.
Successful Strategies
Ohio State developed a free, online interprofessional educational module, called the Million Hearts® Fellowship program, to educate nursing, pharmacy, and other allied professionals in cardiovascular health. This program has been implemented in all 50 states. By the end of 2020, more than 80,000 people had been screened or educated on cardiovascular disease behavioral risk reduction through this program. Approximately 70% of participants received individualized health education, and all patients with abnormal findings from their screening were referred to a health care professional.
Additionally, Ohio State's Ask-A-Buckeye Nurse program provides health promotion and education in a local barbershop to community residents through the Barbers and Beauticians Who Care program. They offer blood pressure, body mass index (BMI), and glucose checks, in addition to heart healthy education, and they refer patients to the Total Health and Wellness nurse practitioner-led primary care practice at Ohio State when they discover abnormal findings, per national guidelines.
Faculty at Ohio State understand that cardiac rehabilitation, aspirin use, hypertension control, and cholesterol management are all ways to prevent heart attacks and strokes. Ohio State provides both verbal and written education highlighting the importance of taking aspirin to discharged patients, while also sending discharged patients home with aspirin or other antiplatelet medication.
Ohio State universally uses hypertension order sets and coordinates with pharmacists for screening, diagnosis, and management, including medication therapy management. Likewise, Ohio State provides a multidisciplinary lipid clinic with cardiologists, pharmacists, and genetic counselors to develop treatment and lifestyle modification plans.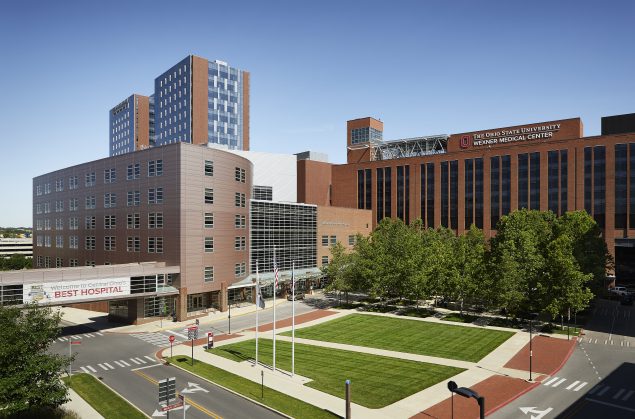 The Ohio State University and Wexner Medical Center is part of the Partnership for Healthier America Healthier Campus Initiative, which includes food served in inpatient and outpatient settings, as well as healthier vending options.
Ohio State has been a tobacco-free campus since 2014 and offers in-person and telehealth tobacco cessation services to faculty, staff, students, and visitors.
There are also free fitness classes for staff and faculty at Ohio State University and the Wexner Medical Center, as well as Wellness Walks through the Ross Heart Hospital and other hospitals.
Congratulations!
The Ohio State University and Wexner Medical Center is an excellent example of how a health system and the academic community can work together to prevent heart attacks and strokes. We applaud The Ohio State University and Wexner Medical Center for its strong commitment to the cardiovascular health of their patients, students, employees, and community.
Learn more about the Million Hearts® Hospitals & Health Systems Recognition Program and the effective strategies that can be deployed to prevent cardiovascular events.
Page last reviewed:
February 19, 2021