Million Hearts® Syndicated Content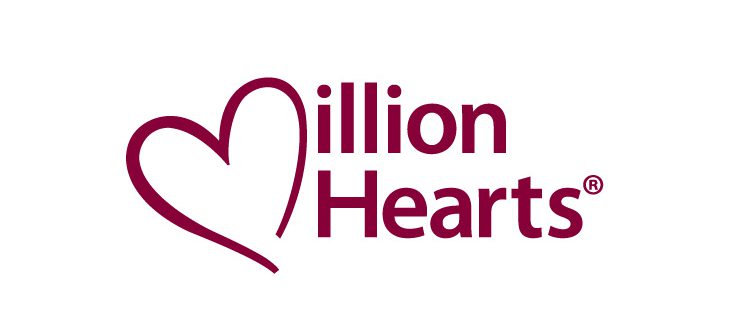 About Million Hearts
Co-led by the Centers for Disease Control and Prevention and the Centers for Medicare & Medicaid Services, Million Hearts® is a national initiative with an ambitious goal to prevent 1 million heart attacks and strokes.
Protocols
Create your own or adopt and use standardized, evidence-based protocols for hypertension treatment, tobacco cessation, and cholesterol management in your practice.
Medication Adherence
Numerous medication adherence strategies can improve blood pressure control, cholesterol management, and smoking cessation.
Action Guides
The Million Hearts® Action Guide series provides clinicians, employers, and public health practitioners with evidence-based strategies for improving cardiovascular health.
Undiagnosed Hypertension
Are there patients in your practice with undiagnosed hypertension who may be "hiding in plain sight"?
Self-Measured Blood Pressure Monitoring
Self-measured blood pressure monitoring (SMBP), also known as home blood pressure monitoring, plus clinical support helps people with hypertension lower their blood pressure.
Cardiac Rehabilitation
Improving awareness of the value of cardiac rehabilitation, increasing referral of eligible patients, and reducing system and patient barriers to participation are all critical steps in improving the participation rates in cardiac rehab programs.
Cholesterol Management
Optimal cholesterol management is an important part of reducing atherosclerotic cardiovascular disease (ASCVD). Evidence-based treatments are readily available. Treatment protocols and decision aids can assist clinical teams and their patients in making informed decisions that can lead to fewer heart attacks and strokes. Access background information, tools, and resources about cholesterol management and statin use for clinicians and patients.
Particle Pollution and Heart Disease
Help patients be aware of the adverse impact that short- and long-term exposure to particulate pollution can have on an individual's risk of heart attacks and other forms of heart disease, assess information about air quality, and take steps to avoid outdoor activity on poor air quality day.
Physical Activity
Identify community-based physical activity programs to which patients can be referred and access other tools and resources to promote physical activity for people with known cardiovascular risk factors.
Tobacco Use
Access information and tools to implement clinician-led interventions proven to help smokers quit and reduce their risk for heart disease and stroke.
Health IT
Learn more about health IT and access health IT-related tools and resources that enable easier clinical quality reporting and improvement.
Data & Reports
Access the latest data and published research on heart disease and stroke.
Learn & Prevent
Explore heart disease and stroke risks, consequences, and tips for prevention.
Buttons & Badges
Post badges on your blog, website, or social media account to show your support for Million Hearts®.
Page last reviewed:
May 20, 2022