Success Story: A Holistic Approach to Hypertension Control
Keystone Rural Health Consortia, Inc. (2018)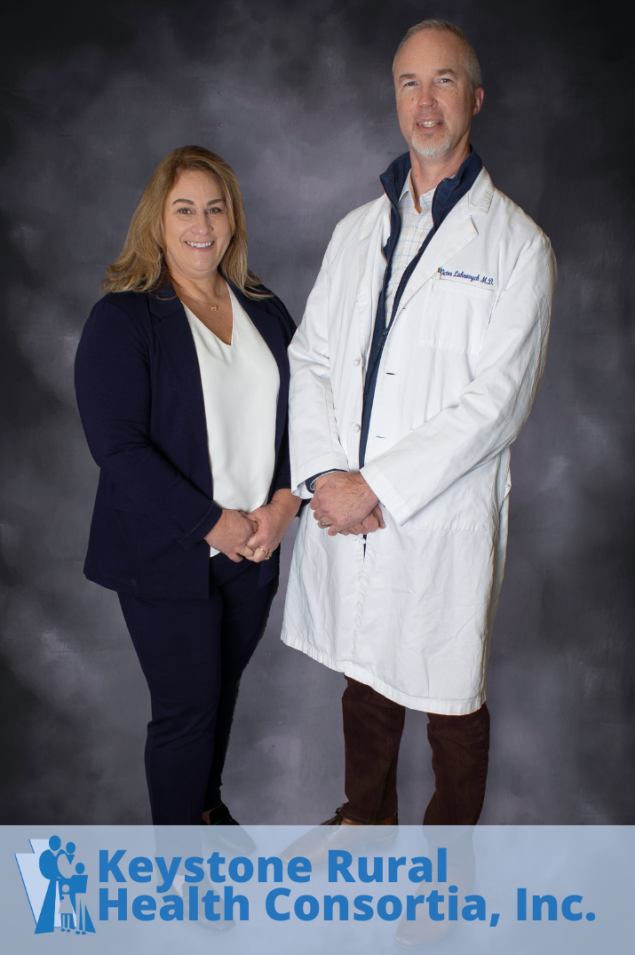 Keystone Rural Health Consortia, Inc. (KRHC) was named a Hypertension Control Champion in 2018. They have continued to focus on hypertension and reported over 80% control in 2022.
A Federally Qualified Health Center (FQHC) in Emporium, Pennsylvania, KRHC began in 1976 and provides medical and dental services to rural, mountainous communities. KRHC serves more than 9,500 patients, with nearly half enrolled in Medicaid.
Since 2018, KRHC has used an all-staff approach for hypertension control, in which all team members focus on the "why" behind quality measures and are invested in achieving their quality improvement goals.
All Hands on Deck
At KRHC, every morning starts with a huddle to review patients who are scheduled for that day and to provide updates regarding performance and goals. Everyone plays a role in the workflow, as part of a coordinated care team. Nurses take blood pressure measurements at the beginning of each appointment and use red door tags to signal elevated readings, alerting providers to recheck the blood pressure. If the second reading is also elevated, front-desk staff will schedule blood pressure recheck appointments in 1 week and 1 month.
The day after an appointment, a care manager calls the patient to follow up. These phone calls confirm upcoming blood pressure rechecks, remind patients of any changes to their medications, and offer an opportunity to answer any questions. Care managers ensure patients understand why to take their medication and how to take it properly. They also track medication adherence by coordinating with pharmacists and insurance companies. At later appointments, KRHC staff support maintenance by checking blood pressure and reevaluating treatment plans. The staff discuss barriers that their patients may have in adhering to the care plan, including asking about access to the Internet and availability of stable housing, and use home health and telehealth services as needed.
After reaching 80% hypertension control in 2018, KRHC kept a focus on their performance at their quarterly quality meetings. At these meetings, small changes in quality measures are addressed to prevent larger issues from arising. The staff share a mission for quality improvement, and all celebrate achievements as a full team effort.
Million Hearts® applauds and congratulates Keystone Rural Health Consortia, Inc., for their continued high performance—and we know that they are saving lives with this focus on hypertension control.
Related Million Hearts® Resources and Tools