Success Story: Patient-Centered Care to Maintain Hypertension Control
Mountain People's Health Councils, Inc. (MPHC) (2018)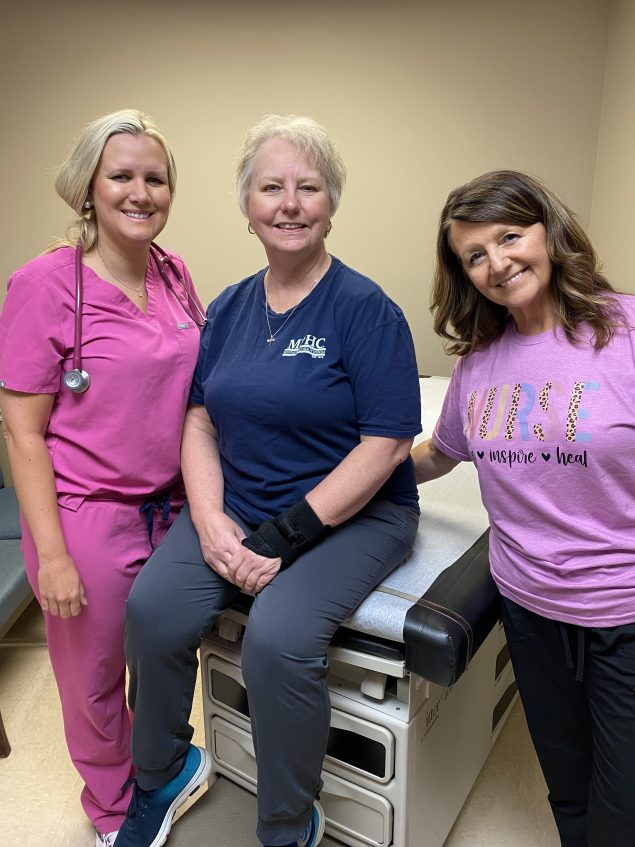 Mountain People's Health Councils, Inc. (MPHC) is a Federally Qualified Health Center (FQHC) serving residents in rural Oneida, Tennessee, that was recognized as a 2018 Hypertension Control Champion. MPHC has continued to achieve high hypertension control rates through 2022, crediting their commitment to care coordination and patient education for this success.
MPHC was formed more than 45 years ago to help people who did not have access to or could not afford medical care. Today, MPHC serves more than 12,000 patients, almost half of whom are enrolled in Medicaid or have no health insurance.
Patient-Centered Care
Each day starts with a morning huddle meeting, where MPHC staff discuss scheduled patients and clinical quality measures. Patient care is approached as a team effort, and teams share information about each patient to organize care more effectively.
Patients with uncontrolled hypertension are flagged, which reminds providers to check blood pressure, offer counseling and education, and prescribe or adjust medications as necessary. Free monthly lab and blood pressure rechecks keep patients and providers in close communication until blood pressure control is achieved. If a patient is still unable to reach a controlled blood pressure, MPHC refers them to a cardiologist for more specialized care.
"We believe that hypertension control should start at an early age to help obtain longevity. We are proud to say that we do screenings from birth through adulthood. We like to think of our patients as family and are happy to see that we are making a difference in the hypertension world."
MPHC's commitment to patient support goes beyond diagnosing and treating hypertension. Providers also help their patients understand the how and why behind hypertension control and how hypertension affects their overall health, taking time to address any questions and concerns. Patients are empowered to focus on lifestyle changes before beginning medication. In the past few years, MPHC has also integrated a care manager to provide nutrition and physical activity education.
"Something that we have offered that helps with hypertension control in patients who work throughout the week is allowing them to walk in just for a blood pressure check. This allows them to get the care they need without having to miss work."
MPHC works with patient schedules and offers flexible appointments, including telehealth visits, which minimizes transportation barriers often faced in rural areas and was especially useful during the COVID-19 pandemic. These patient-centered strategies enabled MPHC to increase its patient hypertension control rate from 86% in 2018 to 89% in 2022.
Million Hearts® appreciates and applauds Mountain People's Health Councils, Inc., for their dedication to their patients and to the shared goal of preventing heart attacks and strokes by controlling blood pressure.
"Hypertension is known as 'the silent killer,' but here at Mountain People's, we aren't silent when it comes to our patients' health. As a team, we have developed a workflow that allows us to pinpoint different screenings that our patients need. With the use of our care teams and morning huddles, we have been able to track things that may get overlooked on a busy day. We will keep pushing forward to improve our patients' health and keep decreasing the amount of hypertension and other conditions that affect our community."
Related Million Hearts® Resources and Tools